Who We Are
COMPANY HISTORY
JED Engineering P.C. provides unsurpassed professional services in civil engineering, construction management and resident engineering inspection services. Headquartered in western Nassau County with an office in New York City, we cater to various clients in the New York metropolitan and surrounding areas. We have been, since our founding, on the path to sustainable growth. Our customer-focused and quality-driven approach, together with our experienced and dedicated staff, continues to increase our clientele both in the private and public sectors.
MANAGEMENT
Our management team brings a wealth of experience to each project, ensuring that our clients receive the best we have to offer.
Mr. J. Evans Doleyres, P.E. – As President / CEO and founder of JED Engineering P.C., Mr. Doleyres brings more than thirty years of diverse experience in all phases of Infrastructure construction, from project initiation to design and construction management. Mr. Doleyres was responsible for the capital construction program both at the New York City Department of Transportation and the New York City Department of Design and Construction. His expansive experience, both in the private and public sectors, has proven to be valuable in delivering the services sought by our clients. Mr. Doleyres specializes in the management and construction inspection of major Public Works projects, including highways, drainage, water and sewer mains, retaining walls, marine bulkheads,  transportation facilities, trenchless technology such as micro-tunneling and pipe jacking.

Mr. Louie Rueda, R.A. – As Vice President for Construction Management Services, Mr. Rueda brings over 26 years of experience managing capital programs for various City Agencies and Authorities. As the Deputy General Manager for the NYC Housing Authority he was responsible for a capital construction portfolio of $1.2 billion.  Similarly, as the Deputy Commissioner of Structures at the NYC Department of Design and Construction, Mr. Rueda was responsible for a capital construction portfolio of $2 billion.  Mr. Rueda was also an integral part of the DDC team managing the World Trade Center Recovery effort, for which he received the DDC's Commissioners employee award.  Most recently Mr. Rueda was the General Manager of the New York City office of a major CM firm. He oversaw various complex projects notably the $22 million reconstruction of the Manhattan Family Court and the $35 million reconstruction of the Kings County Criminal Court House.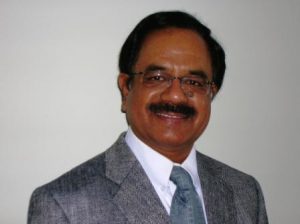 Mr. Sunil Gupta, P.E. – As Associate Vice President, Mr. Gupta brings over 40 years of professional experience in the planning, design and construction of major public projects pertaining to transportation, aviation and infrastructure projects throughout the New York and New Jersey region. Prior to joining JED in 2015, he was Chief General Manager with The Louis Berger Group in the Middle East and South Asia Region and also served as the Project Director and Team Leader for various Infrastructure Development Programs including Transportation and Bridge projects under the Private Public Partnership (PPP) in USA and abroad.