Construction Management Services in Connection with Miscellaneous Projects at Various BWT Locations-NYCDEP Contract PW- 101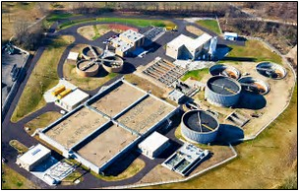 JED Engineering is serving as a sub-consultant providing construction inspection services in connection with the Capital Program Managed by DEP's Bureau of Wastewater Treatment (BWT). The capital program consists of hundreds of Job Order Contracts, and dozens of discrete, ongoing stand-alone capital projects at 14 Wastewater Pollution Control Plants, 95 pump stations, and other Satellite facilities for Combined Sewer Outflows storage, in-stream aeration and support.
Projects include but are not limited to: installation of sludge level meters; installation of Fiberglass Reinforced Plastic railings; replacement of electrical conduit and wiring; remediation of contaminated soil; Chemical Bulk Storage/Petroleum Bulk Storage tank removal and upgrades; installation of sodium hypochlorite metering pumps; installation of odor control systems, and replacement of flow meters.
Other projects intended to improve and maintain the complex network of wastewater treatment systems include: Soil remediation and installation of storage tanks; improvement of total residual chlorine systems; removal and installation of boilers; reconstruction of main sewage pump systems; installation of emergency generators; upgrade of motor control center; construction of CSO systems; and installation of mechanical bar screens, sludge pumps, sludge de-gritters, settling tank skimmers, sluice gate, and heat exchangers.
Construction Cost: $10M+