NYCDDC – Damage Acquisition Survey in the Borough of Staten Island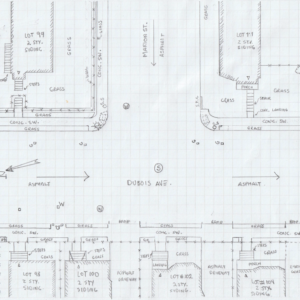 JED Engineering & Land Surveying provided Topographical & Property Line Survey services needed for the preparation of Damage Acquisition and Easement maps in a large area of Staten Island. The area included Marion Street from Dubois Avenue to Greenleaf Avenue; Delafield Avenue from Dubois Avenue to Greenleaf Avenue: Brooks Place from Floyd Street to Raymond Place. The D&A maps were needed for the reconstruction and expansion of these streets.
The Horizontal Field Data was collected in NAD 83(1986) using Trimble Total Stations and GPS R10. Survey abstracts (Deeds, Final Sections, Tax Maps, Private Surveys, Property Value Assessment and Survey Controls) were collected to add and finalize the survey.
Construction Cost: $ 8M


Status: Survey Completed July 2020
Point of contact: Katayon Khaterzai
Phone: 212-775-6000
Email: khaterzai@MGMcLaren.com