NYCDDC HWPR20KMC WO-002A – Park Avenue Pedestrian Safety Improvement at the Crossover, Borough of Manhattan & Bronx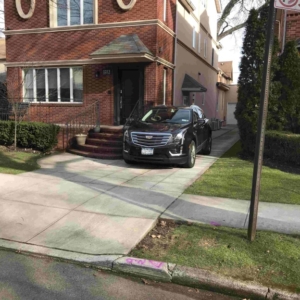 JED Engineering & Land Surveying performed topographic and Utility Survey for the Capital project SEK02388, Replacement of Outfall at Paerdegat Basin 4th Street in the Borough of Brooklyn, NY. The survey was performed in accordance with the requirement of the NYCDDC Land Surveying services agreement for Capital Projects and was also performed in accordance with NYCDOT specifications.
JED Engineering & Land Surveying, P.C. (JED) performed the following topographic survey services in the following locations:
East 24th Street, starting at 1265 E. 24th Street, heading North 1,467 LF E. 23rd Street, North of Avenue L, ROW 830 LF E. 21st Street, starting 100' North of Avenue L 730 LF E. 22nd Street at E. 22nd Street and Avenue M, starting 50' along the ROW at E. 22nd traveling North 800 LF towards Avenue L 800 LF. Total 3,827 LF.
Construction Cost: $10M
 Status: Completed